Ph.D. (PHYSICS),
M.Sc. (PHYSICS) GOLD MEDALIST
MY LATEST RESEARCH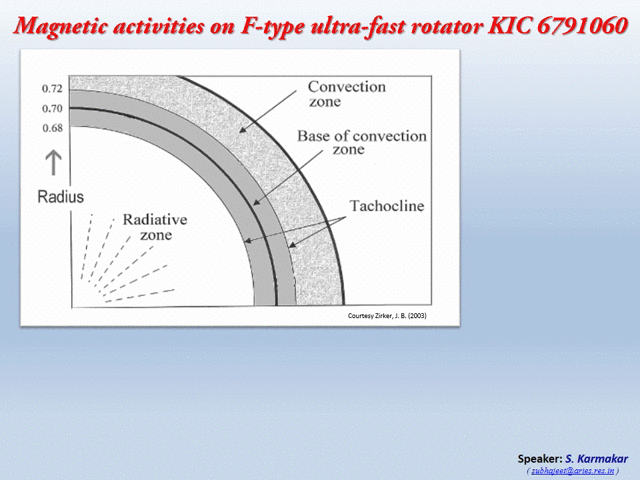 Here is my second international talk in the splinter session of "Flares in time-domain surveys" in "Cool Stars 19" conference at Uppsala, Sweden on 7th June, 2016. The topic was "X-ray Superflare on CC Eri". I am very thankful to Adam Kowalski (chair), and James Davenport (co-chair) for recording and uploading it.
The 3-minute presentation I have given at the first Belgo-Indian Network for Astronomy & Astrophysics (BINA) Workshop in ARIES, Nainital, India on 16th November, 2016. The presentation was on F-type ultrafast rotator KIC 6791060.
This Page will be updated soon ...